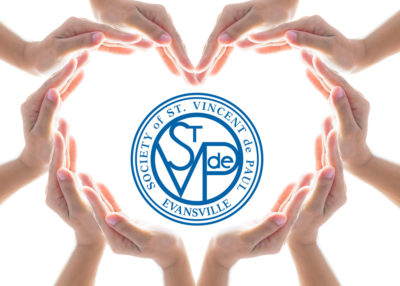 I have a confession to make: I absolutely LOVE to clean and organize. Not obsessively, not even necessarily Marie Kondo style, but I'd be lying if I told you that spring cleaning isn't one of my absolute favorite times of the year. Not only does it make me feel like I have my life together (everything is in its place, the apartment smells good, etc.), but there is also something to be said for the satisfaction I feel seeing my "Need to Donate" pile growing higher and higher. I've donated to the St. Vincent de Paul Thrift store for years, and there is no better feeling than knowing you have done something to help make someone else's life just a little bit brighter.
But, let's be honest…as a recent college graduate, money can sometimes feel tight. In life, in general, those moments happen, right? As much as I love new things (I mean, who doesn't?), it's sometimes hard to let things go when it doesn't feel absolutely necessary. Even when my donation pile doesn't feel so special, or even when I don't have anything to donate at all, I love getting creative with all of the different ways that the St. Vincent de Paul Thrift Store lets me donate outside of the box.
Amazon Smile
This might be one of my favorite things. We all know how important it is to shop local and support our local community, non-profit or not. But did you know that you can donate to the Society of St. Vincent de Paul every time you make an Amazon purchase?
When you shop with Amazon through our link at https://smile.amazon.com/ch/26-4393071, 0.5% of the price of eligible purchases will be donated to the Society of St. Vincent de Paul – Evansville Council! From the comfort of your own home, at the click of a button, you can purchase whatever you need while supporting our efforts to help local families live a better life.
Fresh Thyme
Fresh food AND making a difference in the community? Yes, please! When you make a purchase at Fresh Thyme, let your cashier know that you would like a portion of your purchase to go to the St. Vincent de Paul Society! This can be done any day of the week, all year long.
Schnuck's Bag
Similar to Fresh Thyme, Schunck's features one local charity or non-profit each month to receive a percentage of the proceeds from that month's purchases. Just mention the promotion to your cashier to make sure your purchase is included.
Donate-a-Car
I know what you're probably thinking…donating clothes, shoes, and pots and pans is one thing. But a CAR? Hear me out, though.
Nationwide, St. Vincent de Paul allows individuals to donate cars, trucks, ATV's, motor homes, boats, and more, entirely free to you! All you have to do is fill out the donation form at http://svdpusa.careasy.org/HOME.html#form-iframe/, show our representative your signed title, and we will tow away your vehicle for free! These are also eligible for tax deductions. Even better, you get to select which council you want your money to benefit!
Friends of the Poor Walk
Every September, my friends and I love to get together and participate in the Friends of the Poor Walk. Rather than our traditional 5K or Half Marathon, we love watching this event grow every year as we get some exercise and help bring awareness to one of the most pressing social issues in our community.
Donate Your Time
This one may seem like the most obvious, but volunteering is, without a doubt, one of the most powerful things you can do to help affect change. Whether collecting volunteer hours for a class or just as a wholesome activity, for one hour or a whole afternoon, there are lots of ways to volunteer your time, talent, and energy, to St. Vincent de Paul Thrift Store. Sorting clothes fresh off the donation truck, cleaning up the sales floor, and helping out at the annual Block Party and other events are only some of the ways that you can help to make our community a better place.
What can YOU do to make a difference in your community? How do you affect change in even the small, seemingly irrelevant decisions that you make every day? What if I told you that even in those small, seemingly insignificant moments…the decision between taking an extra second to click that button…an extra couple of minutes to fill out that form…an extra couple hours out of your day to connect with others and put a smile on their face…you have the power to make your mark and move your community forward? Here's to being the creative change we want to see in our community.
Alanna Payne