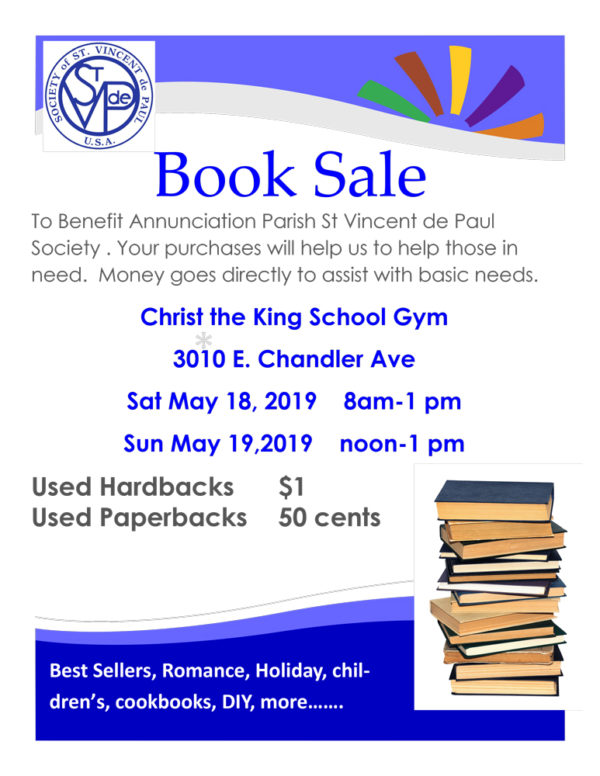 Join us on May 18 & 19 for a book sale to benefit Annunciation Parish! Your purchases will help us to help those in need. Money goes directly to assist with basic needs.
Where: Christ the King School Gym
3010 E. Chandler Ave.
When: Saturday May 18, 2019 from 8am-1pm
Sunday May 19, 2019 from Noon-1pm
Used Hardbacks for $1
Used Paperbacks for $0.50
*Best Sellers, Romance, Holiday, Children's, cookbooks, DIY, and more….
CLICK HERE to download our poster and help spread the word!