Thank you for your interest in donating items to the Thrift Store!  We offer free pickups for your convenience.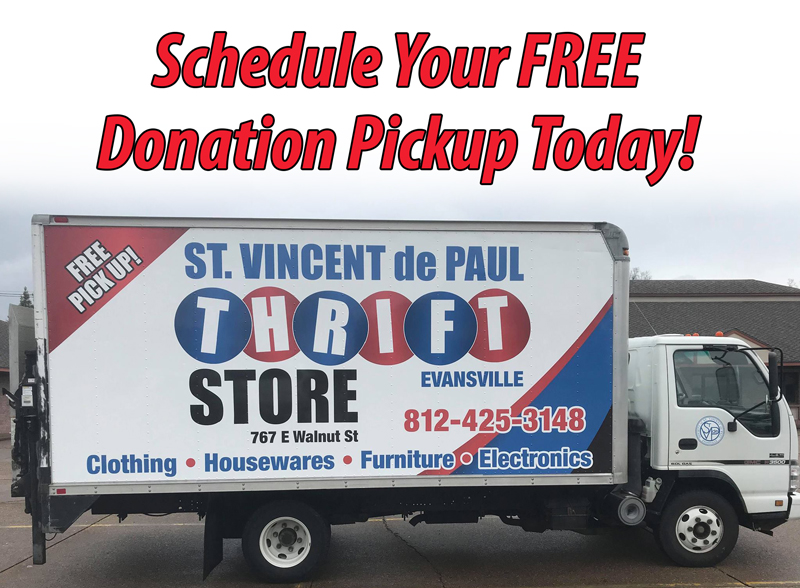 To schedule a pickup from your home or business, please call (812) 425-3148.
Also, drop offs are accepted at the store at 767 E. Walnut Street in Evansville on Tuesday – Saturday 10am to 3pm.
OR
Fill out the form below and one of our staff will contact you to schedule a pickup.
---