Thank you for your interest in donating items to the Thrift Store!  We offer free pickups for your convenience.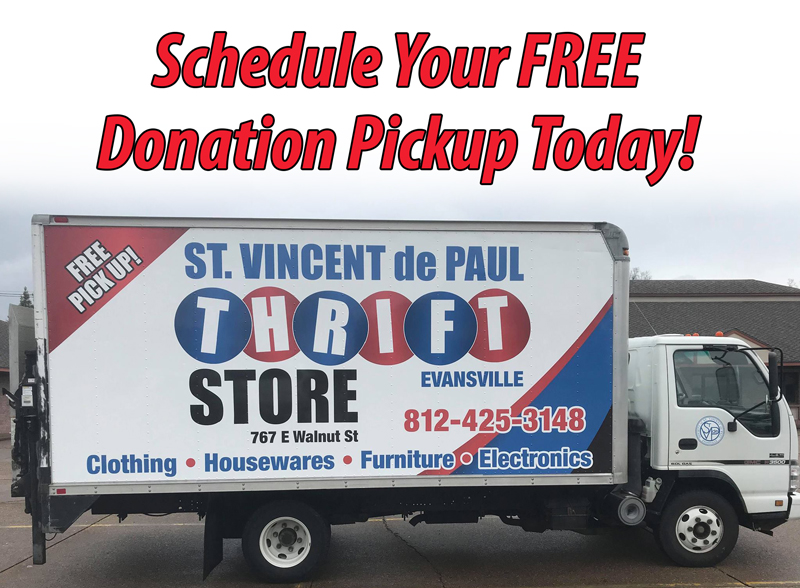 What We Accept:
Gently-used clothing, furniture, miscellaneous, household items, linens, electronics
What We Don't Accept:
Box tv's, entertainment centers, computer towers, printers,
big desks, pack and plays, car seats, headboards, footboards,
mattresses, box springs, bed springs
Drop offs are accepted at the store at 767 E. Walnut Street in Evansville on Tuesday – Saturday 10am to 3pm.
OR
Fill out the form below and one of our staff will contact you to schedule a pickup.
---