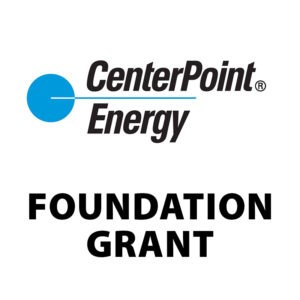 St. Vincent de Paul to increase reach and assistance through support from CenterPoint Energy Foundation
Evansville – May 8, 2022 – The Evansville District of the Society of St. Vincent de Paul is pleased to announce the expansion of available resources to assist families in the community thanks to financial support from CenterPoint Energy through its charitable foundation.
"The contribution of $50,000 from CenterPoint Energy's Foundation will enable us to provide more outreach for individuals in our community in need of financial assistance with rent or water bills," said Executive Director, Joe Cook. "The support from the foundation will allow us to increase our impact and reach to families in need."
Richard Leger, Senior Vice President, Indiana Electric Operations, said, "Through our contribution to St. Vincent de Paul, we are reaffirming the company's longstanding commitment to the southwestern Indiana community and its residents. We understand the importance of balancing the pressures of record-setting inflation with the need to make rent and mortgage payments. At the same time, we hope our contribution to St. Vincent de Paul will help create better financial situations for those recipients of assistance, allowing them to have funds for other personal needs."
CenterPoint Energy's charitable foundation is funded by shareholders and has no impact on customer rates. The Foundation's finances are independent and separate from the company and may not be used directly toward energy assistance.
Those needing financial assistance are encouraged to call St. Vincent de Paul at (812) 425-3485 Monday through Friday from 8:30 a.m. to 4:00 p.m.
The Society of St. Vincent de Paul is a Catholic lay organization inspired by Gospel values. The Society leads women and men to join together to grow spiritually by offering person-to-person service to those who are needy and suffering. Members provide services to individuals, without regard to race, creed, color, gender, sexual orientation, criminal justice status, disability, marital status, veteran status, national origin, age or physical handicap.