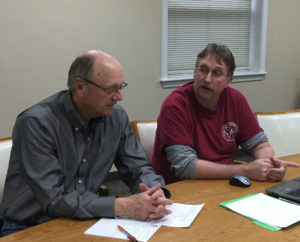 *** A BIG SHOUT OUT ***
We want to thank Mike McCullough, a member of the Good Shepherd Conference of SVdP, for donating countless hours to create our new employee manual and volunteer manual.
We LOVE our volunteers! Thank you Mike!!!
---
St. Vincent de Paul can serve neighbors in need primarily because of the voluntary effort of hundreds of caring persons in our community. With support from a small core staff, volunteers provide the basic-needs aid we offer through a range of programs that assist people struggling with poverty.
Consider Becoming a St. Vincent de Paul Member
Although many of our volunteers help us serve people in need without joining our Society, a core group of several hundred people do serve as local members of the global Society of St. Vincent de Paul. These members join together to grow spiritually by providing person-to-person service to our neighbors in need. All services that our members and other volunteers provide through the Society are offered without regard to the religious beliefs, race or gender of those we assist.
To learn more about how to Get Involved, CLICK HERE.