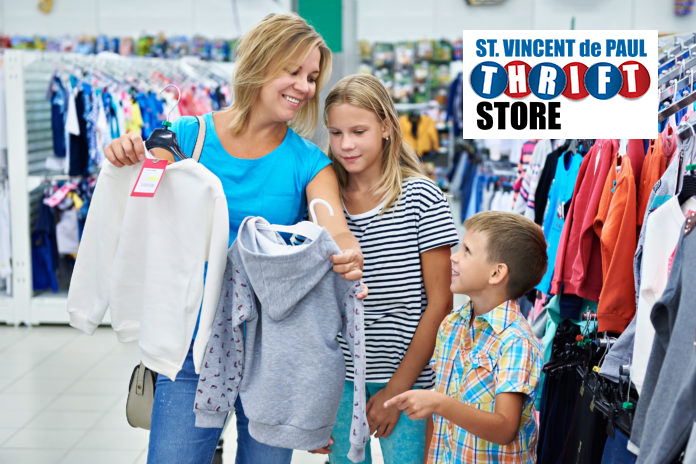 If most kids are anything like my little brothers, there is a very good chance that summer break is their absolute favorite time of the year. As great as Santa Claus and birthdays are, those boys have always been completely crushed at the thought of their summer shenanigans coming to a slow end as they trade in their grass stained bare feet and Super Soakers for school shoes and textbooks.
Not that they don't love to learn, one wants to be a Forensic Pathologist after all (nine-year-olds never cease to amaze me), but shopping for school clothes and school supplies (or just shopping in general) isn't exactly a child's favorite thing to do.
And parents? We know you dread it too. The dreaded Supply Checklists and dress code expectations don't exactly make the Back to School process easy…on you or your bank account.
The St. Vincent de Paul Thrift Store is here to help!
The St. Vincent de Paul Thrift Store offers an excellent variety of clothes and shoes, some name brand too, perfect for your child's back-to-school wardrobe. At the perfect prices, too! With the regular sales and the friendly staff there to help make the process a little bit easier, St. Vincent de Paul stands ready to help you and your family find everything you need to start the school year off on the right foot AND the right price.
Every dollar spent at the Thrift Store helps to directly support projects continuously in motion to bring quality service and assistance to those most in need in our community. Saving money AND helping provide basic necessities for our neighbors in need of assistance has never been so easy!
-Alanna Payne