Love. Charity. Justice.
Faith in Action -
a Testimonial from a long-time SVdP Volunteer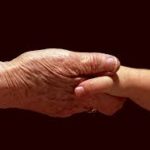 "When my husband and I retired, we wanted to work more closely with the poor. We wanted some hands-on time with the sick, the lonely and the poor. We received great rewards – some spiritually and some humorous. My husband has since passed away, but I am still active in our conference. Working with St. Francis Xavier's Society of St Vincent de Paul is a consolation for me. We are a kindred group, bonded with God and working for our fellow man."
Mary Catherine S.
St. Francis Xavier Parish Conference
Vincennes, Indiana
"Blessed are you who are poor, for the kingdom of God is yours." Luke 6:20
Do you need help?
Contact our Coordinator's Office @ 812.425.3485.
Our staff is trained to assist you and help coordinate a plan to get you the help you need.