Feast Day - St. Catherine Laboure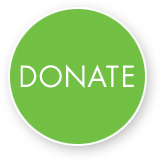 Feast Day – St. Catherine Laboure
November 28

St. Catherine Laboure was born May 2, 1806 in Fain-les-Moutiers, France. When she was nine years old, her mother died and she looked to the Blessed Virgin Mary to be her mother. She entered the Daughters of Charity on April 21, 1830. While Catherine was still a novice, the Virgin Mary appeared to her and asked her to have a medal struck in her honor. Because of the many miracles that resulted from devotion to it, it became known as the "Miraculous Medal." Catherine Laboure was canonized in 1947.
For more information about St. Catherine Laboure, you can CLICK HERE!
Do you need help?
Contact our Coordinator's Office @ 812.425.3485.
Our staff is trained to assist you and help coordinate a plan to get you the help you need.