Golf Gives Back for the Food Pantry!
United Leasing Championship & Golf Gives Back

The United Leasing Championship returns to Victoria National April 27 – May 3, 2015, and you can support the SVdP Food Pantry when you purchase tickets!
It's easy – go to www.ulcgolf.com and
click on "BUY TICKETS."
You can select St. Vincent de Paul Food Pantry as your charity. The entire amount of the ticket ($35.00) will come back to the pantry – plus Old National Bank has generously donated an additional $25,000.00 which will be split among the participating charities in proportion to the tickets purchased on their behalf.
THANK YOU for supporting the SVdP Food Pantry!!!
Arthur J. Stippler, A Servant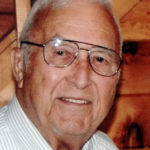 The following is a special tribute written by the children of Art Stippler, who recently "retired" after 64 years as a Vincentian.
As long as we can remember, our dad, Arthur Stippler has been a Vincentian in mind, heart and soul.  The St. Vincent de Paul website describes a Vincentian as a man or woman "who strives to grow spiritually by offering person-to-person service to individuals in need and is aware that our blessings (time, talent or treasure) are to be shared with our brothers and sisters in need."  That describes our dad to a tee….Read More by Clicking Here.
Do you need help?
Contact our Coordinator's Office @ 812.425.3485.
Our staff is trained to assist you and help coordinate a plan to get you the help you need.