Call For Walk Volunteers & Sponsors!
2015 Walk – Call for Sponsors & Volunteers!
Saturday, September 19, 2015
Evansville State Hospital
Planning for the 2015 Friends of the Poor Walk is under way!!!  As always, we are looking for volunteers and sponsors.  Please consider supporting this event, and you can learn more by following these links:
THANK YOU for being part of the SVdP family!
Arthur J. Stippler, A Servant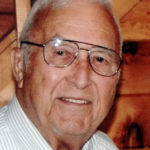 The following is a special tribute written by the children of Art Stippler, who recently "retired" after 64 years as a Vincentian.
As long as we can remember, our dad, Arthur Stippler has been a Vincentian in mind, heart and soul.  The St. Vincent de Paul website describes a Vincentian as a man or woman "who strives to grow spiritually by offering person-to-person service to individuals in need and is aware that our blessings (time, talent or treasure) are to be shared with our brothers and sisters in need."  That describes our dad to a tee….Read More by Clicking Here.
Do you need help?
Contact our Coordinator's Office @ 812.425.3485.
Our staff is trained to assist you and help coordinate a plan to get you the help you need.