At the heart of the Society of St. Vincent de Paul is the home visit with a family in need of assistance.  This is the point of contact in which our members' passion for service intersects with real struggles in the community via our neighbors & friends.
Are you looking for a meaningful opportunity to give back to the community?  SVdP offers a WIDE variety of volunteer opportunities from assisting at the Food Pantry & Store to becoming a Member (commonly referred to as a "Vincentian") through your Parish.
Every Dollar Counts – Donate Now
There is no donation too large or small!  Like all nonprofit organizations, we rely on the generosity of our community to bring our mission to life.  We are very blessed to have loyal supporters who give of their time, talent & treasure.
AmazonSmile Prime Day set for Tuesday, July 11
Amazon's third-annual Prime Day is on Tuesday, July 11 and will feature more than 100,000 deals exclusively for Prime members, making it one of the biggest shopping days of the year.
When you shop at smile.amazon.com, Amazon will donate to St. Vincent de Paul – Evansville!  It is that simple!
So plan now to do some shopping on July 11!
Here is our UNIQUE LINK for AmazonSmile shopping – smile.amazon.com/ch/26-4393071
Summer Youth Program Participants Volunteer at the Thrift Store
We are grateful to have volunteers from the Diocesan Youth Summer Program at the SVdP Thrift Store!
THANK YOU to the young people who shared their gifts of talent and time on behalf of those in need.
To learn more about how you and your group can get involved with SVdP, please visit our "Get Involved" page by CLICKING HERE.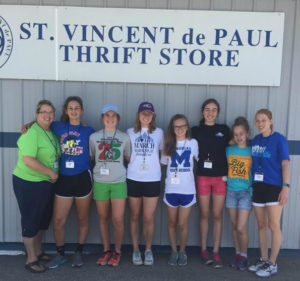 St. Ben's Conference Lends a Hand at Easter
Easter Sunday, our Pastor called his parishioners to "be and to tell the Resurrection story."
When the executive director of the homeless shelter called our St. Vincent de Paul (SVdP) Conference on "Spy" Wednesday, we made an appointment to meet "Kay" at 10 o'clock on the morning of Holy Thursday at the shelter. Kay has always been stable, but now she is just getting back on her feet after one of her older boys was involved in a serious legal issue that resulted in everyone living in Kay's home for the previous 10 years being evicted.
Kay and the girls were suddenly homeless. Kay lost her job. At 10 o'clock on Holy Thursday, Kay and her 3 daughters, two teens and an 11-year-old, had been at the shelter for 45 days and at the YWCA for 2 months before that.
Kay now holds a responsible position at a local nursing home; she has found a new home for herself and the girls and has paid the first month's rent and the rent deposit with all of her savings. Kay couldn't turn on the lights until she paid her old Vectren bill. Kay and the girls couldn't take a bath in their own home until she paid her old Water bill. They had no Furniture and only one Bed.
Here's how the SVdP St. Ben's Conference was the Resurrected Jesus to Kay and her girls. With the alms entrusted to our Conference, we paid Kay's old Vectren bill. We paid Kay's old water bill.  We gave Kay a Thrift Store voucher for furniture, lamps and bedding, and we gave Kay a voucher for 3 Beds, for a used Washer and for a used Dryer.
We called Kay back on Easter Monday to see how she and the girls are doing. "We are so excited," she squealed; Kay and the girls moved into their new home on Friday within the octave of Easter.
Kay is risen! Thank you. God bless you.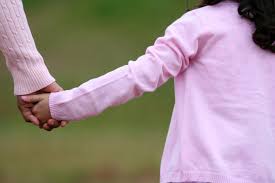 New Members – 'Vincentians' – Receive Training
All new members of SVdP must go through orientation to help better serve our friends in the community. This orientation provides the foundation for the Home Visit, which is the heart of being a Vincentian.
Currently we have more than 500 trained volunteers and Vanderburgh, Warrick, Gibson, and Posey Counties!
To learn more about becoming a Vincentian and how to get involved, CLICK HERE!
16th President General of SVdP Issues Circular Letter
On January 31st 2017, brother Renato Lima de Oliveira, 16thPresident General of the Society of Saint Vincent de Paul, issues his first Circular Letter which is the means by which President Generals have traditionally communicated directly with members of the Society, beloved members of Conferences, throughout the world. Because of its length, it is suggested that the Circular Letter be divided into two or three parts, each of which could form the basis for a reflection at Conference meetings.
You can CLICK HERE to view/download/print the President General's Circular Letter.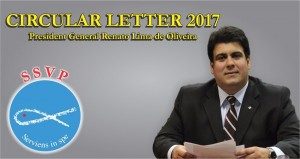 St. Benedict Cathedral Conference of SVdP:
Mission in Action
The Vincentians of the St. Benedict Cathedral Conference reported this weekend on their impact in serving the poor in our community.  Conference leaders expressed their gratitude to St. Ben's Parishioners for their tremendous generosity and support.
Highlights for the St. Benedict Cathedral Conference include:
Conducted 446 Home Visits
Distributed over $52,000 in direct aid
Reached over 1,100 individuals in need within the parish boundary
"[Parishioners who dontated] helped to keep the lights on, the water running, the delinquent rent paid, furnished household goods and met other pressing needs [of those we served]", stated Deacon Jim Flynn.
If you would like to learn more about how to get involved with the Society of St. Vincent de Paul, you can visit different areas of our site or contact us via email – info@svdpevansville.org.